Regular price
Rs. 899
Sale price
Rs. 399
Unit price
per
55% OFF
Sold out
No Gas

Healthy Digestive System

No Bloating

No Cramping
Please hurry! only left in stock
100% Secure Transaction
Free Shipping
Easy Return Policy
Extra 10% Off Prepaid Order
FREE delivery : Metro cities delivery in 2-3 days
Order within
View full details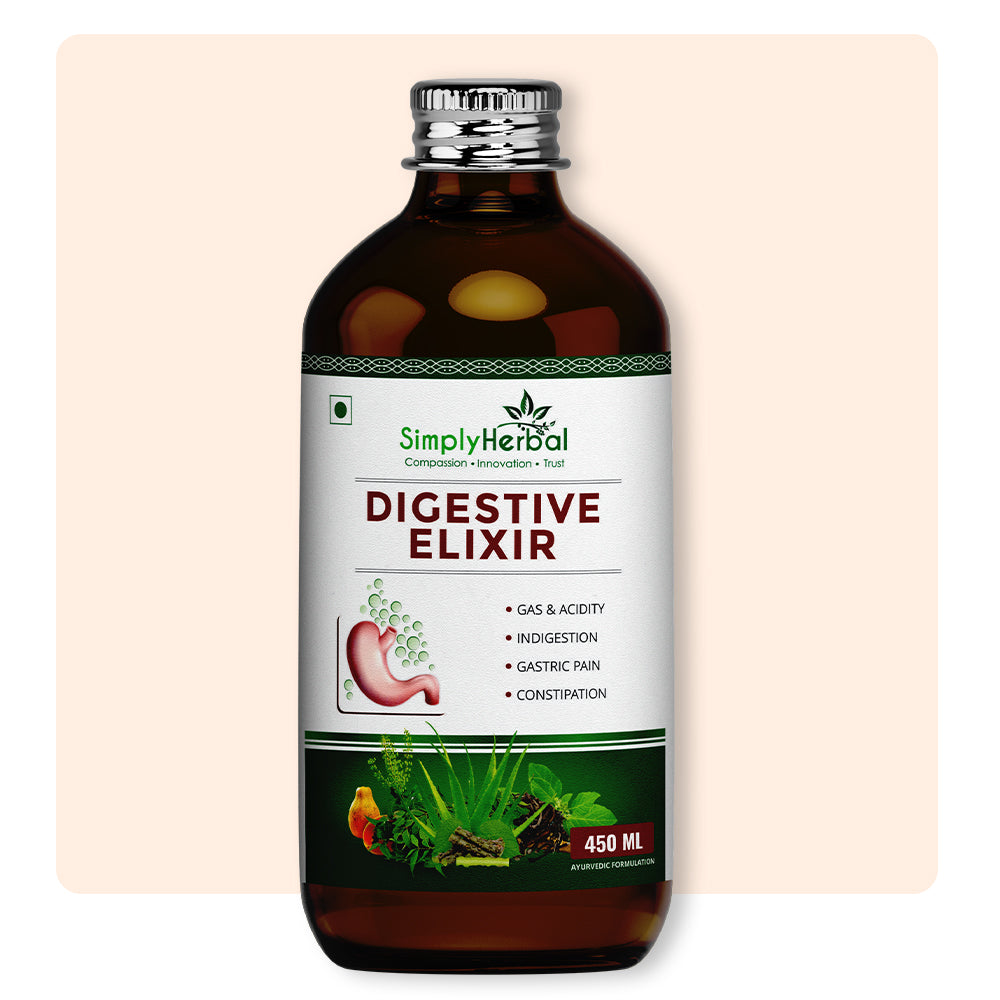 PRODUCT DETAIL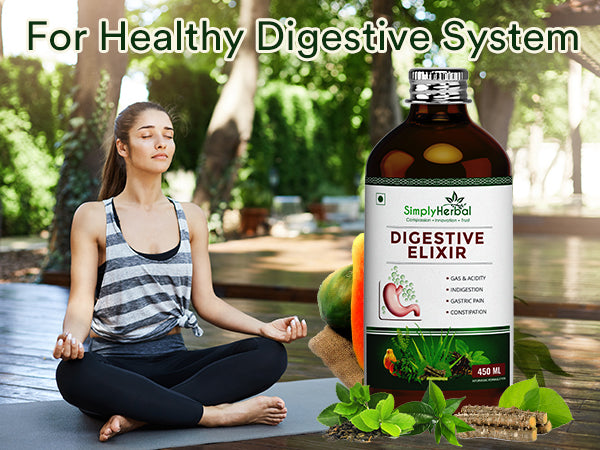 ONE STOP SOLUTION FOR YOUR HEALTHY HAPPY STOMACH!!
It Acts on the Entire Digestive System, Building Digestive Immunity and Help Reducing the Recurrence of Digestive Problems Like Indigestion, Gas, |flatulence|, |acidity|, |bloating| and Stomach Heaviness. It Also Helps in Increasing Appetite and Boosting Your Digestive Immunity. A Trusted Herbal Tonic for Long Lasting Relief.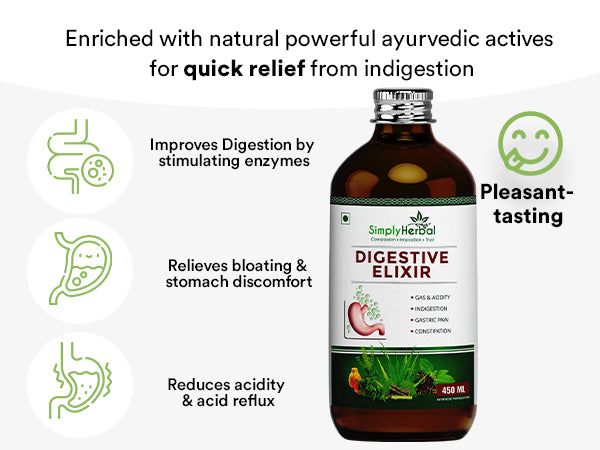 CONTAINS 37 NATURAL AYURVEDIC HERBS FOR IMPROVED DIEGSTION
Powerful combination of Ayurveda Supplement Enzyme mainly consists of ALOVERA, GILOY, DALCHINI (Cinamon), HALDI(Turmeric), KAUCHBHEEJ (Fenugreek Seed), Black Cardamom and many more. Please check detailed ingredient list on the bottle label Images.
WHY IT IS NECESSARY FOR YOUR GUT HEALTH?
Simply Herbal Digestive Enzymes Are Natural Substances Needed by the Body to Help Break Down and Digest Food. It is Used When the Pancreas Cannot Make or Does Not Release Enough Digestive Enzymes Into the Gut to Digest the Food.

100% Natural & Ayurvedic:
100% Ayurvedic Product, All-natural Healer With No Side Effects! This Product is Appreciated for the Hygienic Formulation, Long Shelf Life, Airtight Packing, and With High Efficacy. Pure Vegetarian & Safe for Everyday Consumption.
Benefits
Natural and Ayurvedic

This Elixir is Believed to Be a Natural Healer With No Side Effects. Moreover, It is Formulated Using All-natural Ingredients, Ensuring a Safe and Gentle Solution for Your Digestive Health. Furthermore, With Its Hygienic Formulation.

Long-lasting Relief

When It Comes to Your Digestive Health, This Elixir is a Reliable Herbal Tonic That Offers Long-lasting Relief. Also, by Providing the Body With Essential Digestive Enzymes.

Strengthen Digestive Immunity

This Elixir Acts on the Entire Digestive System, Promoting Digestive Immunity and Reducing the Recurrence of Common Digestive Problems. And, It May Treat Indigestion, Gas, Flatulence, Acidity, Bloating, and Stomach Heaviness.

Enriched With 37 Digestion Enzymes

Simply Herbal Ayurvedic Digestive Elixir Syrup Tonic Enriched With 37 Digestion Enzymes Supplement for Gas & Acidity, Constipation, Bloating, and Improve Immune System
How to Use
Bottle contains 450ML of Digestive Liquid Syrup, ½-1 Teaspoon 2 times a day for children and 1-2 Teaspoon 2 times a day for adults without any dilution, you have to take directly after the meals. Natural Ayurvedic formulation without any kind of side effects.
Maximize Outcomes Stay Committed
Best Result Require at Least 3 Months

Important to Adopt a Healthy Lifestyle

Stay Well Hydrated by Drinking Water